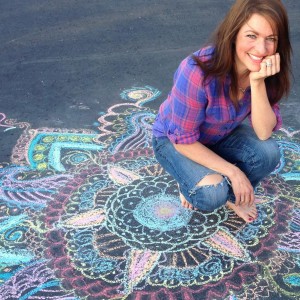 B2 Design is owned and operated by award-winning graphic designer Carol Bingley. Since 1999, B2 Design has provided effective integrated brand consulting, design direction, and production on all major media and communications platforms to a variety of industries.
Born in Rockford, Illinois, Carol attended Northern Illinois University, earning a Bachelor of Arts degree in Visual Communications (Graphic Design). She worked as a graphic designer in the Publications Office at NIU from 1992 -1999 and freelanced for several graphic design firms in the Chicago area. In 1999, Carol started her own graphic design business, B2 Design.
Carol's work has been recognized by many major competitions and publications including Northern Illinois Advertising Federation, Illinois Association of Museums, APEX, David E. Carter's Big Book of Logos, and Rockport's Best of Brochure Design.
In 2008, Carol founded Annie's Locker, a non-profit that inspires and equips people to lead healthier lives. Annie's Locker continues to grow and thrive under the leadership of 9 board members and dozens of community volunteers.